We spend so much time in a day on our phones so it is not unusual that we have a mobile app for almost anything we need in life. Travellers today cannot imagine trip planning without one of the travel apps available on their phones. They are good for saving up a budget, finding perfect accommodation, searching for the day trips and different activities you would like to experience to make your travel unforgettable. The following travelling apps have been top picked by their users, and here is what we recommend you to use for your next journey. 
Triplt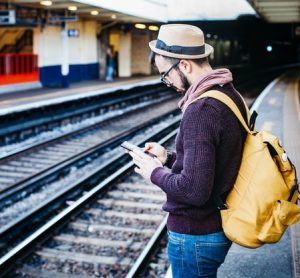 This is an all-in-one app which keeps track of your flights, transfers, accommodation, as well as other kinds of bookings like car rental and tour reservations. An amazing feature which it possesses is that it alerts you about last-minute changes. It has got both a free version and a paid version of $49 a year. You get an email with an organized itinerary of your travel which contains all the confirmation numbers, contact information, and reservations.
TripWise
This is a travel app created by Allianz Global Assist and it is there to deal with emergencies during travelling. It reacts to all real-time changes and keeps you updated on travel alerts, security information and emergency service numbers. It can search hospitals and flight changes by GPS for you, and it possesses a medical dictionary to help you with internationally recognized medical prescriptions. In addition, it can translate first aid phrases and statements into 15 different languages.
Hopper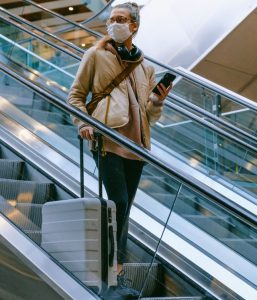 Hopper is a perfect choice for travellers who search for cheap flights and like to wait for the best deals concerning air traffic. Once you enter the dates of your departure and your arrival, the app will present you with flight prices for those dates, as well as with the dates when the flights are cheaper. A good option which you should use is to set the app to watch the trip for you in the next few days and to inform you what's happening. Another advantage of Hopper is that it is free of charge.
Hotel Tonight
Hotel Tonight is a top pick for more spontaneous travellers who do not like to plan accommodation in advance and like to book it on the spot. It is practical for road trips and it shows you last-minute deals on empty hotel rooms with special discounts. This app uses the business logic of hotels which would rather see guests in their rooms for a bit lower price than leave their rooms empty. The good thing is that you can download this app for free.
XE Currency Converter
This app should be a must for every traveller travelling abroad. It is not easy to calculate the currency exchange, especially if you are not sure about the rates on the market. It is also good to avoid any unpleasantries to give more money than you should and take care of your budget. XE Currency Converter gets synched via GPS once you leave your home and cross the border.