The honeymoon has become a must as a post-wedding activity, and this is a nice opportunity for the newlyweds to spend some time alone during the first days of their marriage. These days should be memorable to the same extent as their wedding day and engagement day, so their honeymoon should be planned in advance. Most couples choose some exotic faraway destinations for their honeymoon, while others choose destinations that can suit their budget. It is important to agree on what both of you expect from this travel, so once you make a list of the important honeymoon points, here is our list of recommended honeymoon destinations.
The Amalfi Coast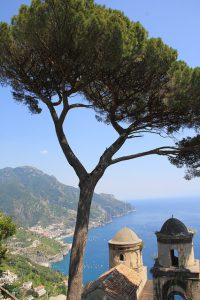 If you are looking for real romance, nice panoramic views, and unforgettable architecture and beaches, the Amalfi Coast is a perfect choice for you. Located in the south of Italy, the Amalfi Coast is maybe the most photographed part of this country, and you will have an impression that you have stepped into a real fairytale. Enjoy the azure beaches on the islands of Capri, Ischia, and Procida, and try local cuisine and homemade limoncello in towns like Sorrento, Positano, Ravello, and Salerno. You should also try cruises around the coast which would fulfill your impression.
Antigua and Barbuda
Placed between the Caribbean Sea and the Atlantic Ocean, the islands of Antigua and Barbuda represent the real Garden of Eden. They abound in bustling markets, tropical fruits, and exotic beaches famous for white sand and turquoise water. The real specialties here are the romantic sunsets which will take your breath away. Antigua and Barbuda are a nice solution both for those who look for luxury and all-inclusive resorts and for those who look for some privacy.
Bali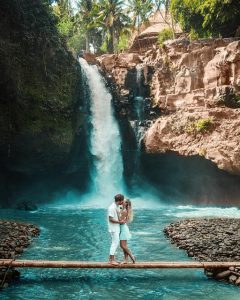 Bali is often described as pure magic on Earth. This Indonesian island offers much more than exotic beaches and landscapes – it is all about culture, art, music, temples, and rice terraces which make your stay on this island memorable. The people living on this island praise the cult of nature more than anybody, the rituals of which will completely change your point of view and widen your horizons. Also, if you want to feel the vibes of the jungle and of the beaches at the same time, you should consider Bali as your honeymoon destination.
Buenos Aires
The cradle of tango will definitely awaken your sensuality and make you two bond as a couple. Buenos Aires is a bustling city with vivid nightlife, a vibrant atmosphere, and delicious cuisine. It is also a good choice for those who like to explore the cities on a bike since there are long bike lanes all over the city. Keep in mind that almost all tourists come here to dance the tango, so pack your dancing shoes into your suitcase.